HOW GOOD IS FOOTY IN ASIA
Australian Rules Football in Asia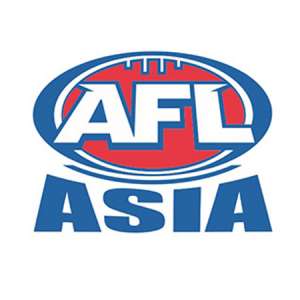 Australian Rules has been played in Asia since 1990, starting with a game in Hong Kong between two teams of expatriate Australians. Umpires were flown up from Australia for the game with a healthy crowd of around 4,000 in attendance. In 1992, teams from Malaysia and Tokyo were formed, and the expatriates in Hong Kong combined together to tour to both of these locations in 1992. In the years that followed, teams were formed from Singapore, Thailand, Saigon, Hanoi, Jakarta, Bali, Brunei, Thailand, Cambodia, China and the Philippines, and Dubai Heat first participating in 2008. However, it was in 2000 that it was decided to hold an annual round robin competition to decide who would be the "Asian Champions". Since then, the profile of the tournament has increased along with the number of teams participating. As a result of the growing participation, AFL Asia was formed in 2013.
Who is AFL Asia?
AFL Asia initially brought together 16 clubs from 11 countries in southeast and northeast Asia under the one umbrella organisation, with additional clubs expected to join in the coming years.  The establishment of AFL Asia is also the first step towards a formal affiliation with the Australian Football League (AFL). AFL Asia, as the regional alliance aims to:
Greatly increase the visibility of footy in Asia

Encourage and facilitate the development of local players
Provide greater structure and coordination resulting in more footy
Use Australia's signature sport as a vehicle to promote Australian interests
Provide a catalyst and ongoing interest for Asia's growing alumni of former players
Attract additional resources to support the above
Historically Asian football clubs have been a collection of independent clubs that have achieved incredible things with the Jakarta Bintangs conducting clinics in local schools four times per week for up to 100 students, while the Hong Kong Dragons and Singapore Sharks have 300 children enrolled in each of their Auskick and junior development programs.  Clubs also conduct special memorial matches that are played on ANZAC Day weekend in Thailand, Borneo and Vietnam.
Clubs of AFL Asia