How good is Footy in Asia, especially when we Champs are back on?
That's right, the AFL Asian champs are making a spectacular return to the calendar as teams from around South Asia descend on Bangkok at the end of October to compete for the greatest Premiership in Asian Footy.
Discover more about this event by visiting the Offical Website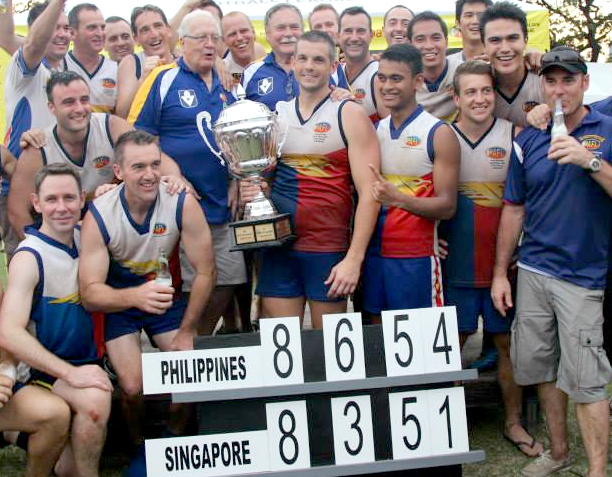 The ultimate aim of establishing Aussie Rules in the Philippines was to put a team together to at least compete with the other teams in Asia. Since the conception of this simple idea, the Philippines Eagles have become a respected force in footy across Asia.
Interested in Playing Aussie Rules, or just want to be apart of the club?